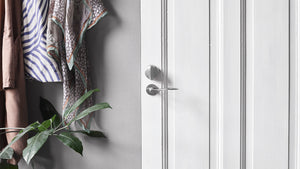 Home Automation
Made Simple
Our Story
Our products are designed to provide perfect functionality in an easy-to-use manner, all wrapped up in an attractive package so that they blend seamlessly into a modern home.
FRIDAY Home stems from a small Danish start-up called FridayLabs, which launched a smart lock in 2015. Turned out, that lock was launched a bit too prematurely and it wasn't ready for the market yet. 
Our new rockstar research and development team took over FridayLab's original lock in 2018 and used their collective 100+ years of experience to rethink it and make it smarter and more secure.
Our journey has been about finding the right people to design the right product at the right time. Our tech expertise blends well with the experience of our partners.
Our Partners
We are not alone.
We partnered with design, manufacturing and hardware powerhouses to bring the market internationally compatible locks that look nice, are secure and adapt to the ever-changing technology and user needs.
Design
Bjarke Ingels Group
Our partners at Bjarke Ingels Group – the same folks working to design the first city on Mars – helped us develop a sleek product with straightforward functionality and elegant design.
The architectural powerhouse is responsible for the design of iconic buildings like LEGO House in Denmark, and Warehouse 421 in the United Arab Emirates, and Toyota's Woven city in Japan.
Hardware
d line
Hardware manufacturer d line, a global supplier of iconic door handles like the Arne Jacobsen lever and locks and access control hardware, contributed with their 50+ years of knowledge and and a strong distribution network.
The company's solutions are seen worldwide as simple, innovative, and reliable – all qualities that are near and dear to us at FRIDAY.
Manufacturing
Brinno
Partners at publicly-listed tech company Brinno, the electronic and mechanical engineers behind world-renowned peephole cameras and other access control solutions, have provided the manufacturing know-how that helped make our vision a reality – and afterwords get FRIDAY smart locks to market quickly and efficiently.